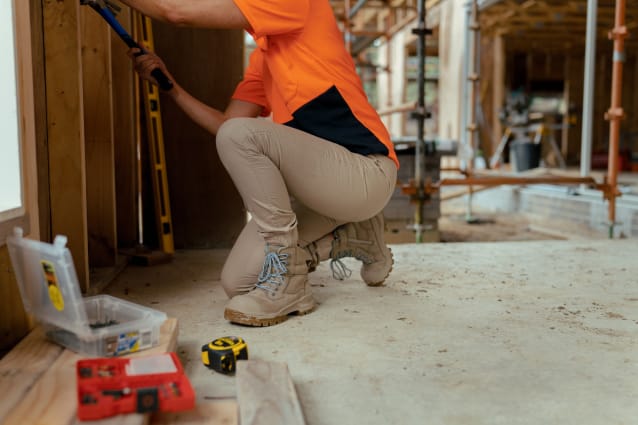 A new range of
safety footwear
RotoFlex is a new range of safety footwear, designed utilising biomechanical principles to provide an outstanding level of comfort and safety for wearers.
Every single component used in the construction of the RotoFlex range has been researched, tested, and trialled to ensure we deliver truly innovative, better performing safety footwear.
The RotoFlex range
The RotoFlex range consists of six styles, each expertly crafted to provide the pinnacle of lightweight safety.
Four unisex styles offer five and six-inch ankle heights and the two women's-specific styles have been designed and made for women on worksites across Australia.
In on-trend stone, wheat and perenially cool black, the RotoFlex range is made for those who know that safety and comfort don't mean sacrificing on style.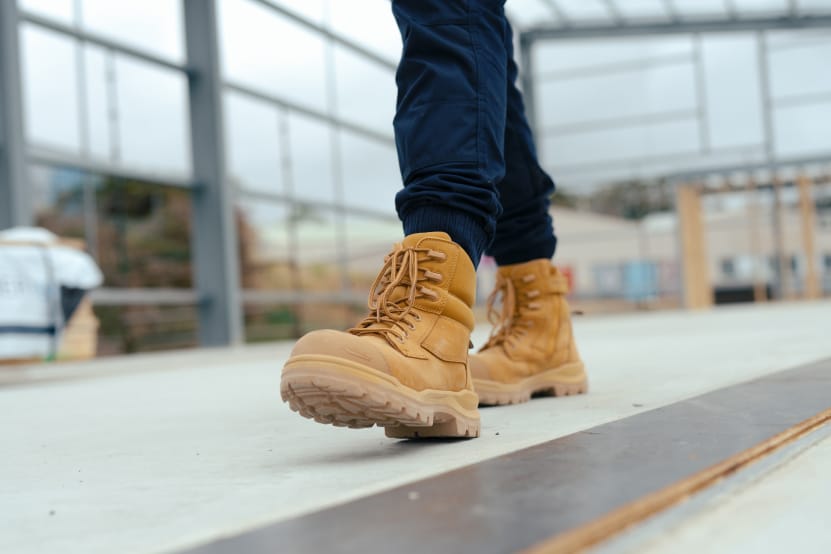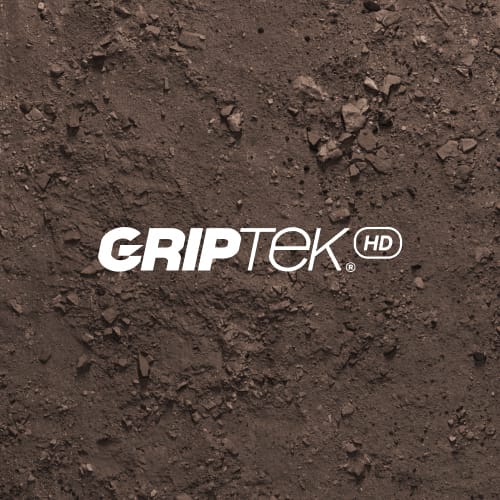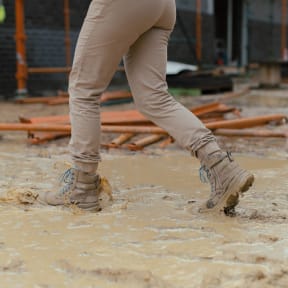 GRIPTEK
Stability with every step
A strong foundation from the ground up—uniquely designed for optimum grip and comfort.
FORTALITE
Compression-resistant composite safety
This composite safety toe cap holds strong under immense pressure, keeping its shape without restricting toe movement.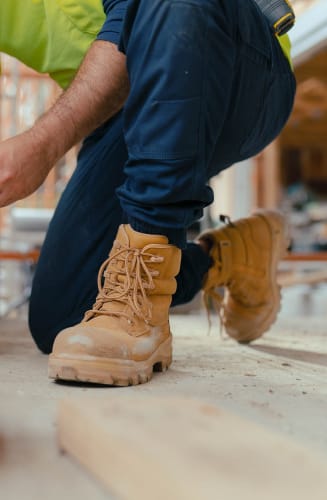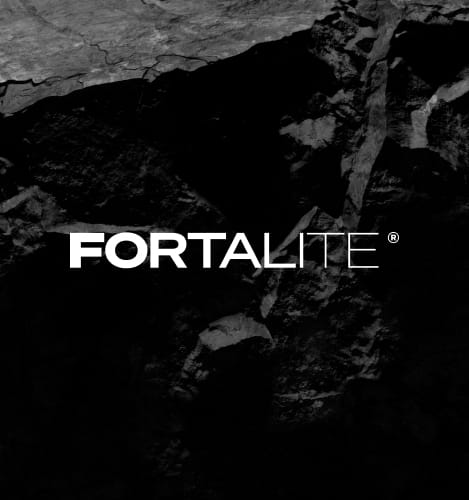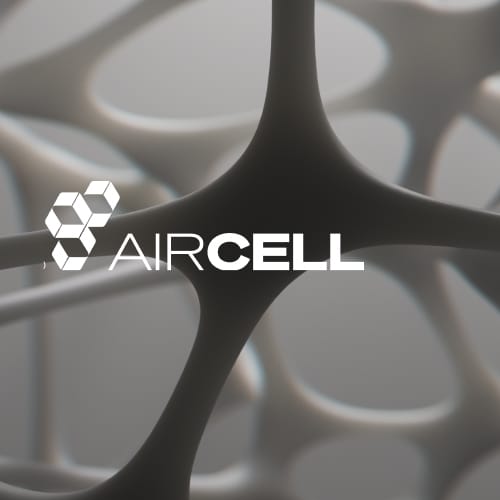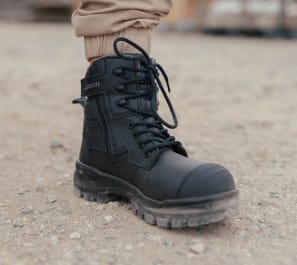 AIRCELL
All-new tech for
all-day comfort
Our exclusive zoned-airflow footbed is built to ventilate and control moisture and cushion when you move.
SOFTCELL
Unbelievable fit,
unrivalled comfort
An all-encompassing design
—perfect from day one.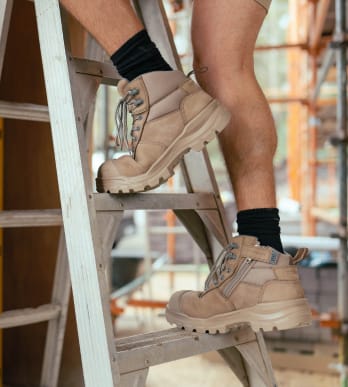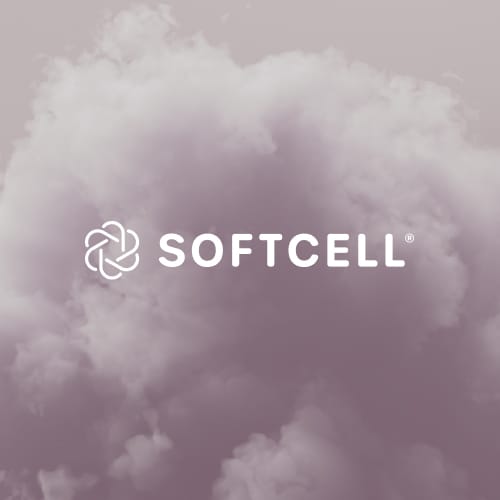 Put our innovation to work.
Rotoflex by Blundstone—in stores September 2022.