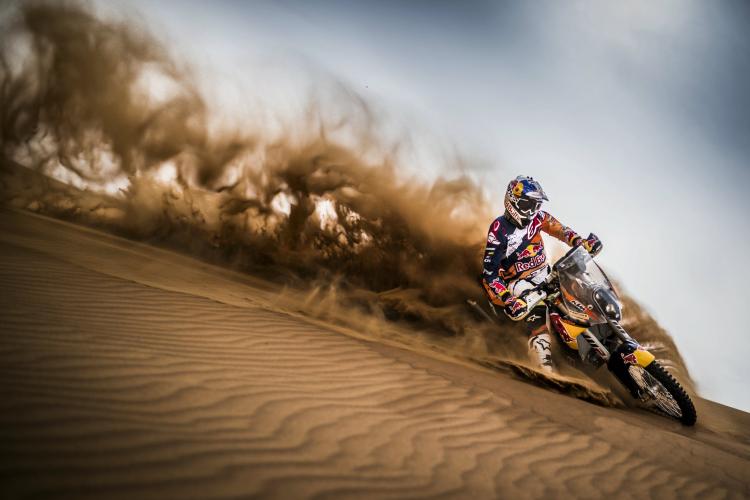 We're supporting Australia's top off-road racer and reigning Dakar Rally Champion Toby Price in his epic bid to win Australia's toughest race in both the motorcycle and truck categories.
Price is taking on the two gruelling categories of the 2016 Finke Desert Race, a multi-terrain two day trek from Alice Springs to Finke and back.
The 480-kilometre race has attracted 600 motorcycle and 140 car competitors, with 20,000 spectators expected to line the high speed trek.
The race is the fastest and largest desert race in Australia, where Price is aiming to retain his title as "King of the Desert" in the motorcycle category while also attempting to become the first person ever to win two categories simultaneously.
"My interest in the trucks sparked when I started competing in the Stadium Super Trucks Series at the Clipsal 500, Adelaide in 2014, and the sponsors have come on board and have been a big help to make this dream of mine come true," Price said.
We're proud to be one of those sponsors.
Price has won the Finke Desert Race four times, including last year, and a fifth win will see him tie with current motorcycle category record holder Randall Gregory.
"For the last three years I've been extremely eager to compete in both classes, I like a bit of a challenge and something new," Price said. "We just need to wait and see if we can pull it off which is the exciting part."