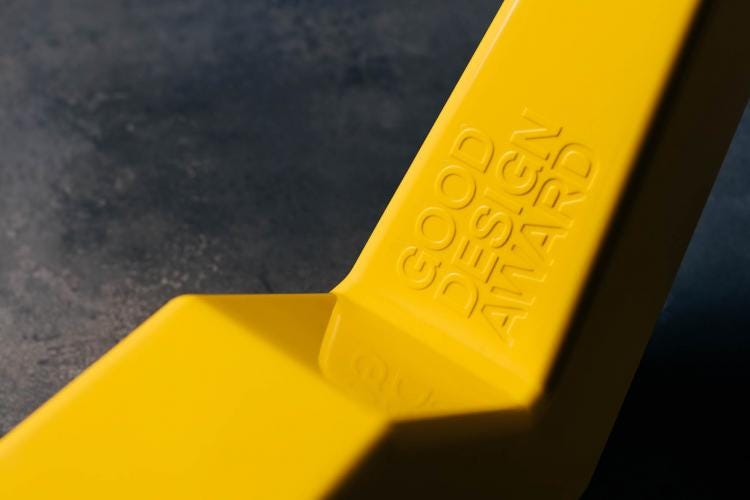 We're proud to announce that Blundstone has received a prestigious Good Design Australia Gold Award in the Design Strategy category in recognition of outstanding design integration and innovation.
The annual Good Design Australia Awards are Australia's most prestigious international awards for design and innovation with a proud history dating back to 1958.
The Awards celebrate the best new products and services on the Australian market, excellence in architectural design, engineering, fashion, digital and communication design and reward emerging areas of design strategy, social impact and design entrepreneurship.
The Good Design Awards Jury praised Blundstone, saying:
Blundstones development over the years has been a real example of how the use of design thinking knowledge and capability building across the whole organisation can really move an organisation forward to explore new markets and opportunities. The Jury commends the integrated design-led approach image from the CEO, showing real leadership from the top down. Well done.
Adam Blake, Global Head of Brand, Design and Consumer Engagement noted that a design integrated approach to all facets of the business has helped the brand to remain relevant after almost 150 years and grow to be the much-loved global business it is today:
We embarked on building knowledge, processes and capability in design and brand built around the philosophy of putting the consumer at the centre of everything. Design was the means by which we could uncover unique end-user, consumer and market insights and translate these into valuable and innovative products, services and brand experiences for our Blundstone family all over the world.
Reflecting on what our 2019 Good Design Australia Award means for us, Blake said:
It's a simple reminder of this - for Blundstone our commitment to design and brand is seen as integral to ensuring we are around for another 150 years and more.