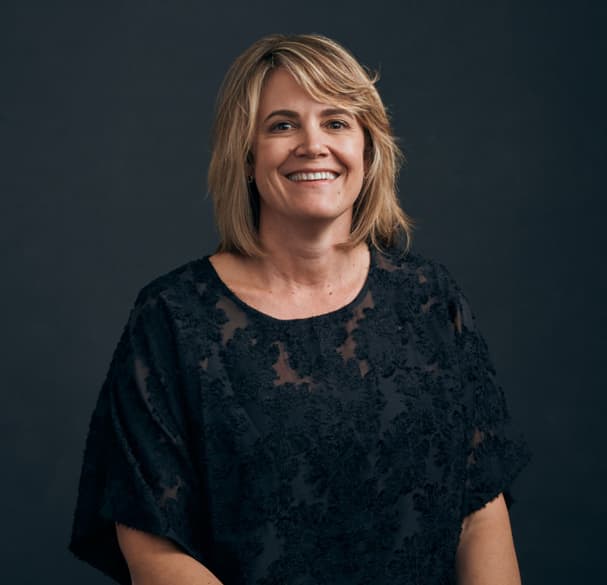 At Blundstone, we value our people for the skill and contribution they make to our business. In celebration of International Women's Day this Sunday 8 March, we asked Rachel Lash and Jo Moran from our executive team, what it means to them to be a leader in our business.
"I've been with Blundstone for almost 25 years and been lucky enough to have had a diverse career with the business, leading me to my current role as the Global Head of Sales.
"I've never considered that being a 'female' leader in our business is anything special or something to be recognised - I'm just a leader and one of the team.
"I'm incredibly proud to be leading the Sales team at Blundstone, and to have Kylie and Hayley, our Australian & New Zealand Sales Managers working alongside me.
"If I could give advice to the leaders of the future it would be to not be afraid to speak up, to bring new ideas forward and to always be ready to listen to others."
Rachel Lash, Global Head of Sales
"I've been the CFO of Blundstone since 2017 which was an incredibly important moment in my professional career. This is a role in which I genuinely feel that I am valued for who I am as a person (and the skills I bring to the role) and I don't have to conform to anyone's expectations to get ahead (or try to be someone that I'm not).
"As a leadership team, we work hard to protect the longstanding culture of equality at Blundstone – it's very much about you as an individual and what you bring to the role, not about the things that just don't matter (like gender!)
"As a leader, my aim is to support my team in being the best people that they can be (inside and outside of the office). I really love mentoring people and helping them grow.
"The best thing about working at Blundstone is the people. We have so much talent within our business who are genuinely passionate about what they do. I am truly inspired by the stories and experiences of those that I work with; I can only hope that I get to achieve a small part of what they have contributed to the business."
Jo Moran, Chief Financial Officer